Secure Property, Aries Services
Window Boarding, Make Safe, Make Secure, Make things better...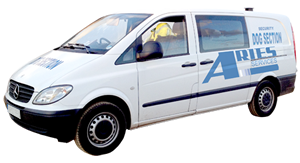 Following criminal damage to your property our skilled personnel will make everything secure. All you have to do is call us on 01553 840842 and we'll be there to board up the windows, padlock the doors and clean up the mess. Everything will be left neat and tidy.
We can provide staff in an emergency to come out and secure your property in the event of a fire, flood etc, we will board up windows, doors and make your property as secure as possible until it can be repaired through your insurance company, in most cases we can also work through the insurance company direct.
Fast response is essential in these situations, that's why you should call Aries Services... Security is what we do!
Talk to Aries Services today and we'll show you how your next project can benefit from Aries Services expert knowledge and experience. Call us today on 01553 840842.