Private Security, Aries Services
Specialised Home Watch Service.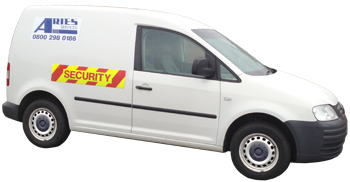 RECESSION brings about a change in society where people are often driven to desperate acts. This can lead to increased levels of crime - especially burglary. Law breaking of this kind is even more prevalent in the more remote, rural areas of our county.
As a reaction to this, Aries Services have developed a Specialised Home Watch Service. We can come into your home or the grounds surrounding buildings percieved to be at risk of criminal damage or theft, and provide a 24 hour surveillance service...
Call 01553 840842 to speak to people who know how to look after your Home and Business.
Talk to Aries Services today and we'll show you how we can help protect your property. Call us today on 01553 840842.